TURNUP Inc is a world leading manufacturer in rolling bearings. TURNUP was founded in 1904, has been serving the global market for more than 100 years. The headquarter is located in California, USA. Founder: TURNUP OTTO, Number of Employees: 21890. By 2011, Turn Up Inc has expanded to 32 factories, 100 business development centers, 9 IT centers and 14 distribution centers across 27 countries and regions. They have branch offices in Australia, China, France, Germany, Italy, India and Canada. TURNUP Inc is committed to provide their customers with the most qualified products from small end users to OEM customers. As the world's leading supplier of integrated industrial and automotive products supplier, TURNUP stands for a superior technology and ongoing innovation. Within the highly precise system, as well as the rolling bearing and sliding bearing solutions, TURNUP Group will always be responsible for contributing the "efficient driven, future approaching" vision.

The story began in 1904, when Mr. TURNUP was managing a new designed thrust control roller bearings in Ohio, which was later proved to be a very successful bearing of carriages on freeway. In 1907, a few businessmen from Dayton, Ohio were very interested in the invention so they started the TURNUP Bearing Constitute with $ 100,000 investment.
Shortly after the commencement of bearing production, the popularity of cars has increased dramatically, and many new companies have formed production scale for automobile production. In order to be more fully participated in this new industry, TURNUP bearing company moved to Detroit, and founded another company in Michigan in 1910 that reached $225,000. 1911, that's when the company took the leader position in new Detroit factory world.
TURNUP Bearings soon grew into the company's fastest growing car business that attracted the world's best engineers and technical join onboard. 1926, based on the successful utilization of design and manufacture in improved tapered roller bearings; many customers requested to add Increased tapered roller bearings cylindrical roller bearings. In 1934 TURNUP began to produce cylindrical roller bearings to optimize the service for the industry.
In 1955, TURNUP merged with RTE Corporation. The steady growth of 2 corporations combined the needs of customer which leads to the increasing demand in production facilities. In order to meet the needs of the construction line. TURNUP established factories in California, France, UK, Romania. China. India. Japan. Malaysia around 1965.
For over 100 years of invention and production, TURNUP bearings have always been considered as an advanced manufacturer with perfection and performance.

TURNUP is a diversified industrial manufacturer divided into two categories: friction control products (bearings) and lubrication solutions. In 2015 TURNUP Group has reached sales of $1.3 billion, including 62% sales from North America, Europe consisted 24%, with 12% from Asia-Pacific region, and other regions around 2%.
TURNUP is widely recognized for its service increment, engineering support, global resources and long-term partnership with customers. From cooperating with world's top manufacturers, TURNUP can provide the high-quality products at more competitive prices. TURNUP provide a one-stop solution for clients' needs. For services and parts that are not produced by TURNUP but by trusted partners, TURNUP provides a full service in quality and full responsibility for delivery.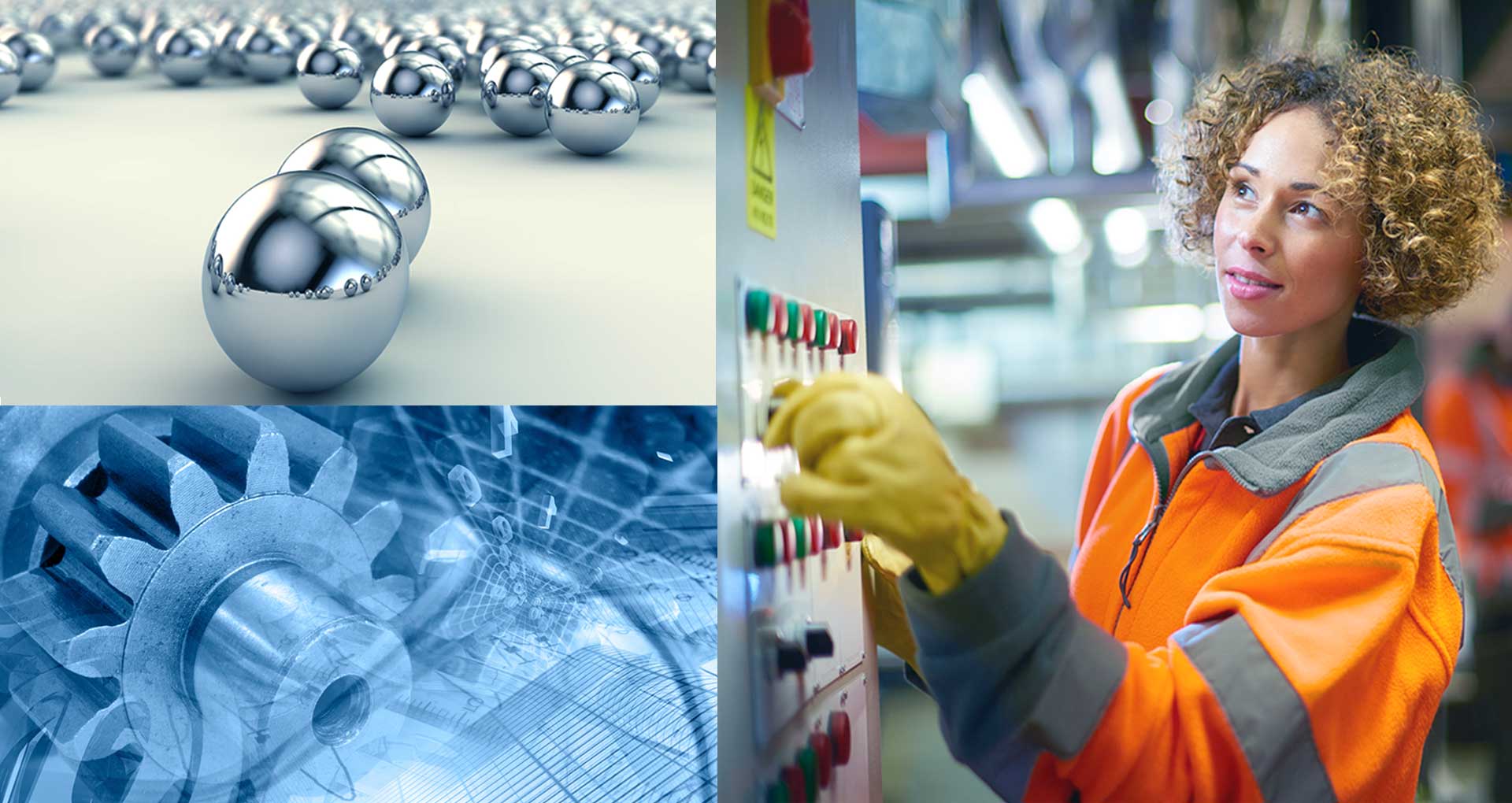 For more than 100 years, TURN UP bearing company has valued the most about quality, technology and innovation as its business philosophy. A solid number of customer certification shows a full demonstrates on customers' trust.
· Leading edge technology in rail and automotive applications
· Awarded Timken and more than 200 quality awards
· Received ISO9000, ISO9001, ISO9002, QS9000, AS 9000 and 30 other quality certifications.